Mahalo for choosing Oasis On The Beach for your special event
We are happy to customize your party. These menus have been created for your convenience and can be altered to cater towards your specific needs, requests, or dietary concerns.
Also Available Raw Bar, Luau Menu and Late Night Snack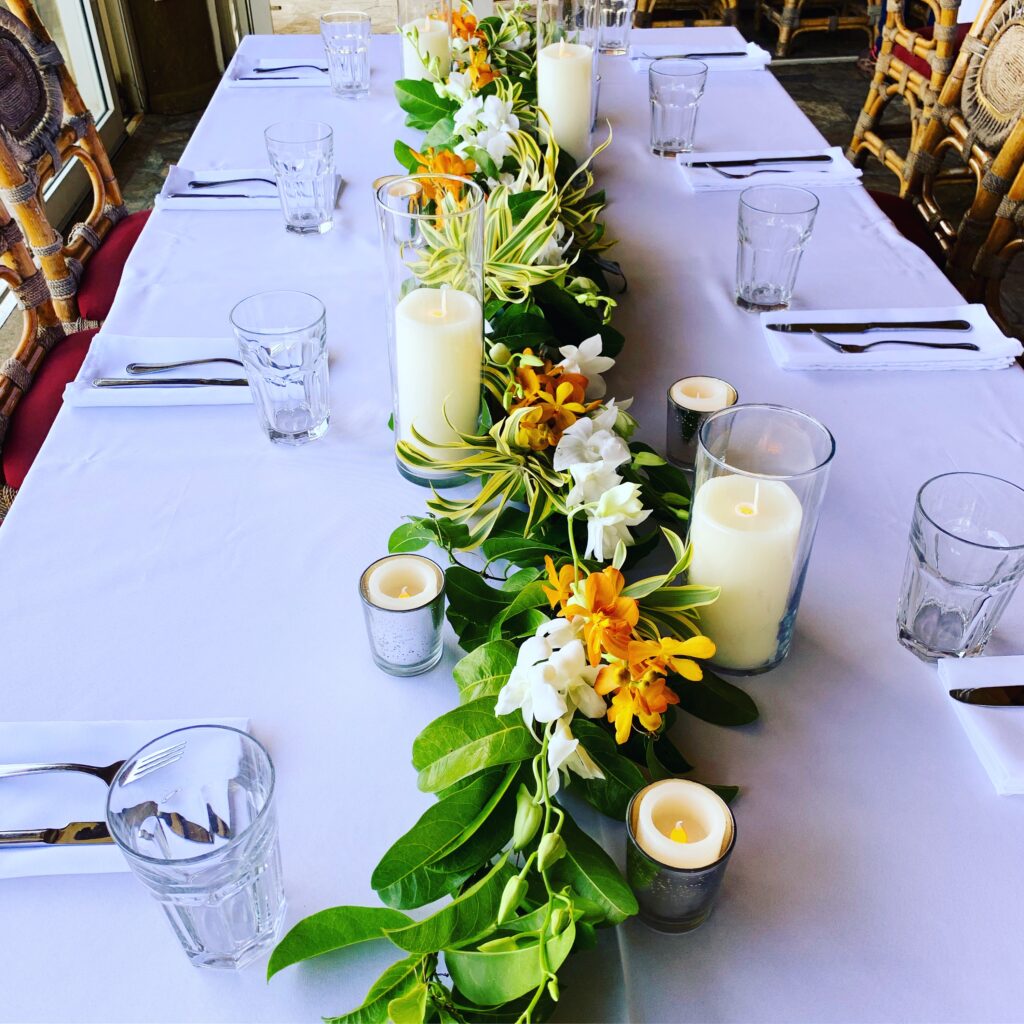 15 PERSON MINIMUM/100 PERSON MAXIMUM ON BANQUET MEALS
Only items with * are available for semi-private banquet packages 4.712% Tax, Resort Operation Fee 5%, and 22% gratuity is not included in package price. Prices and availability are subject to change.
A 5% resort operation fee is added to all checks
We reserve the right to not split checks and reserve the right to charge a 20% service charge for parties of 6 or more
Oasis supports the local community by featuring local products provided by:
Growing Strong Farm, Kauai Glory Farm, Papalani, McPhee's Bees, Kunana Dairy, Auntie Lisa, Kauai Coffee,
VIP Bakery, Kevin Yamase, Buena Vista Farms, Kahili Adventist School Garden, Auntie Lita, and Auntie Charlene
Our menu is a collaborative effort by our culinary team & their leader
Executive Chef Sean Smull
All menus & pricing subject to change without notice